BDE Quiz - Do You Have BDE?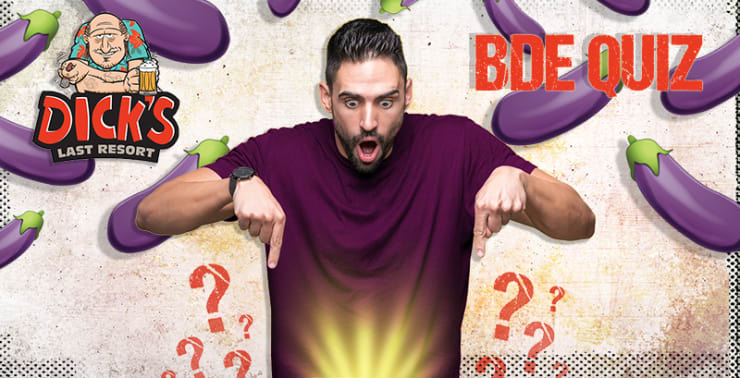 How much Big Dick Energy (BDE) do you have?
What is Big Dick Energy (BDE)? BDE is not about what's under your swimsuit, so put away your ruler and get a clue! BDE is all about your vibe … an effortless, fearless confidence when you own it and you know it. It's about having a quiet confidence without cockiness (the equivalent to a guy who has an enormous "eggplant" beneath his pants but doesn't care to brag about it or pull it out show it off). 
Celebrities and wannabes talk about Big Dick Energy (BDE) like it's some new fad, but Dick's Last Resort has been the home of Big Dick Energy since 1985! #OGofBDE
Find out what percentage of BDE you're working with by answering these 9 quiz questions: